Cheshire Medical Center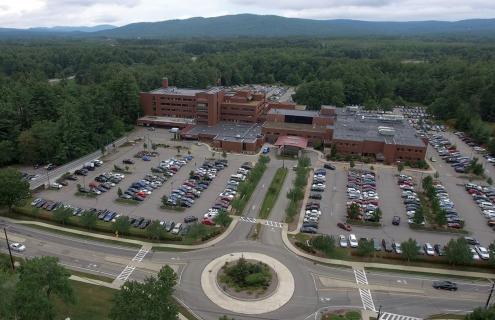 Cheshire Medical Center
580 Court Street Keene, NH 03431
Other phone numbers
603-354-7982 (TTY/TTD)
Services
Cheshire Medical Center entrances
We have reduced access at some entrances on our main campus, to ensure we screen every person who enters. Please read our current Visiting Policy before you arrive on campus.
All authorized visitors must use the Main Entrance.
Main Entrance access for *patients and authorized caregivers and visitors, as allowed:

Monday through Friday: 5:30 am to 8 pm
Saturday and Sunday: 5:30 am to 6 pm

Cafeteria/Employee Entrance access for Outpatient Physical Rehabilitation and Pain Management patients:

Monday through Friday: 5:30 am to 5 pm

Emergency Department Entrance:
Dartmouth Cancer Center Kingsbury Pavilion Entrance access for patients and authorized caregivers:

Monday through Friday: 6 am and 5 pm

West Entrance:

Monday through Friday: 7 am and 5 pm

Satellite locations:

Please follow the instructions on the signage at satellite locations before entering the building.
*Patients entering through our Main Entrance who need a wheelchair, please see information about Visiting Cheshire Medical Center.
Satellite locations
Other Keene locations