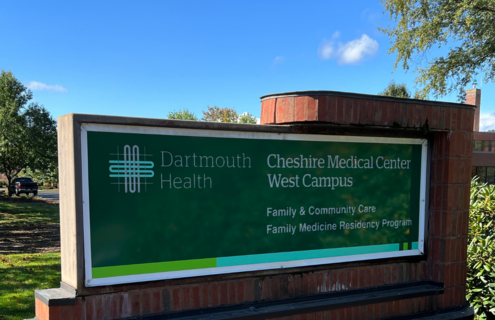 "We are thrilled to open our doors and welcome patients to FCC. Training the next generation of family physicians locally, it will positively impact our community's health and the future primary care workforce.
Program Director Karl Dietrich, MD, MPH.
Keene, NH—Cheshire Medical Center, a member of Dartmouth Health, opened a new family medicine practice, Family & Community Care (FCC), at its West Campus location at 62 Maple Ave on Oct. 9. FCC is the primary care clinic associated with the Family Medicine Residency (FMR).
"I'm thrilled to join Cheshire at a time full of so much opportunity," Cheshire President and CEO Joe Perras, MD, said. "Family & Community Care's opening with FMR faculty physicians and nurse practitioners seeing patients there marks a significant milestone for the Medical Center and our community. This initiative came to fruition thanks to the vision and perseverance of Cheshire's former president and CEO, Don Caruso, MD, MPH, and the FMR team. I am excited to see it becoming a reality.
The FMR leadership and clinical team includes former Cheshire Medical Center Chief Medical Officer and current Designated Institutional Official for Graduate Medical Education Cherie Holmes, MD, MSc, Program Director Karl Dietrich, MD, MPH, Director of Graduate Medical Education and Family Medicine Residency Development Chris LaRocca, MD, and Program Coordinator Christine Symonds.
"It's a remarkable achievement to start a new residency program with its own clinic—and the purest example of 'growing your own' from a workforce development perspective," says Perras. "This academic component makes Cheshire more attractive to providers, and allows us to train the next generation of primary care doctors. The City of Keene sells itself as a great place to live and work. I hope that having an opportunity to care for patients in the region, and to experience the breadth of the community will help us retain residents as part of our staff for the long term after their training is complete. This residency program is a game-changer for our region."
The newly renovated patient-focused 25,000-square-foot space is designed to serve as an educational site for future family physicians through Cheshire's FMR program, which begins welcoming residents in the summer of 2024. The clinic is fully integrated with Cheshire Medical Center and the larger Dartmouth Health system, using the same electronic medical record system, patient portal, registration process, and billing department.
The full-service family medicine clinic, which is the only department open at the West Campus at this time, provides primary care and integrated behavioral health services for patients of all ages, including newborn and pediatric patients. The new clinic has onsite laboratory facilities, so necessary lab tests are done at FCC as part of a visit. Expanded outpatient procedures—such as dermatologic, orthopaedic, and gynecological procedures—are also available.
Faculty physicians provide full-spectrum care to their patients at FCC and in the hospital. FCC complements the existing Family Medicine team at Cheshire's main campus, which currently serves roughly 45,000 patients
The following primary care providers (PCPs) will provide care at Family & Community Care, treating about 4,000 patients:
Katelyn J. Ahern, MSN, APRN
Karl Dietrich, MD, MPH
KrisEmily A. McCrory, MD, MSc, MS
Peter Park, MD
Laura L. Reyor, MSN, APRN
Ellen Richardson, MD (arriving late October)
Reuben Baker, MD (arriving late October)
Catherine Schuman, PhD, provides integrated behavioral healthcare for patients who have a PCP at FCC. She is available for brief consults during medical visits, and brief interventions for up to four visits in order to target specific problems. Patients who are interested in seeing Schuman should discuss this directly with their PCP at Family & Community Care
"We are thrilled to open our doors and welcome patients to FCC as a new location for high-quality primary care at Cheshire," Dietrich said. "This is an excellent and logical step towards training the next generation of family physicians locally, and it will positively impact our community's health and the future primary care workforce. We are grateful for the support of Cheshire Medical Center and Dartmouth Health throughout this process and are excited to welcome our first class of resident physicians in July 2024.
The opportunity to add the Family Medicine Residency program at Cheshire comes at a critical time when community health needs require the training of more family physicians. Currently, only 2 percent of residency training occurs in rural areas. Training physicians in rural areas increases the likelihood that they will practice in a rural community
Cheshire received accreditation for its Family Medicine Residency program from the Accreditation Council for Graduate Medical Education's (ACGME) Residency Review Committee on Feb. 1, 2023. ACGME is a private, non-profit, professional organization responsible for the accreditation of approximately 12,000 residency and fellowship programs and the approximately 865 institutions that sponsor these programs in the United States. It sets standards for graduate medical education programs and the institutions that sponsor them in the United States.
FCC will be open from 8 am to 5 pm, Monday through Friday, by appointment only at 603-354-6900.
To establish care at Family & Community Care, please call 603-354-6550. Learn more about choosing a new provider by visiting this page.
For more information and frequently asked questions about Family & Community Care visit cheshiremed.org/fcc.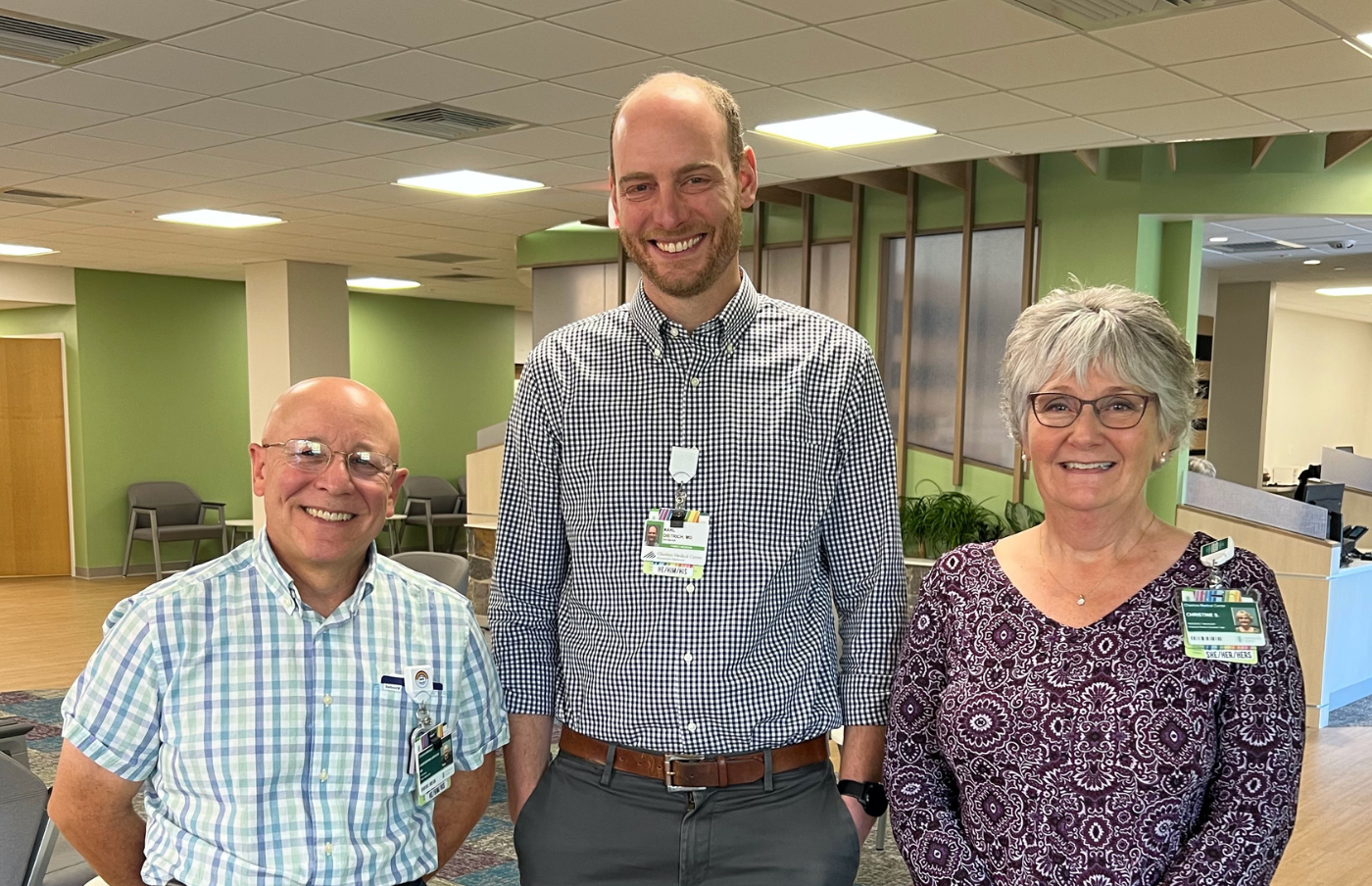 About Cheshire Medical Center
Cheshire Medical Center (Cheshire) is a Dartmouth Health member providing the communities in the Greater Monadnock Region a continuum of care spanning primary care and specialty medicine, to surgical services and acute inpatient care. For more than 130 years, Cheshire has been a key contributor to the health and vitality of the Monadnock Region. As a not-for-profit community medical center, Cheshire is deeply committed to delivering excellent care in a safe and welcoming environment. Cheshire is dedicated to being a great neighbor and serves as an integral community resource. Cheshire is the area's largest healthcare provider and leading employer. Along with the services delivered on their Keene campus and satellite locations, the Medical Center partners with local organizations to provide vital services and programs throughout the region. To learn more, call 603-354-5400 or visit the Cheshire Medical Center website.
About Dartmouth Health
Dartmouth Health, New Hampshire's only academic health system and the state's largest private employer, serves patients across northern New England. Dartmouth Health provides access to more than 2,000 providers in almost every area of medicine, delivering care at its flagship hospital, Dartmouth Hitchcock Medical Center (DHMC) in Lebanon, NH, as well as across its wide network of hospitals, clinics and care facilities. DHMC is consistently named the #1 hospital in New Hampshire by U.S. News & World Report, and recognized for high performance in numerous clinical specialties and procedures. Dartmouth Health includes Dartmouth Cancer Center, one of only 56 National Cancer Institute-designated Comprehensive Cancer Centers in the nation, and the only such center in northern New England; Dartmouth Health Children's, which includes Children's Hospital at Dartmouth Hitchcock Medical Center, the state's only children's hospital, and multiple clinic locations around the region; member hospitals in Lebanon, Keene and New London, NH, and Bennington and Windsor, VT; Visiting Nurse and Hospice for Vermont and New Hampshire; and more than 24 clinics that provide ambulatory services across New Hampshire and Vermont. Through its historical partnership with Dartmouth and the Geisel School of Medicine, Dartmouth Health trains nearly 400 medical residents and fellows annually, and performs cutting-edge research and clinical trials recognized across the globe with Geisel and the White River Junction VA Medical Center in White River Junction, VT. Dartmouth Health and its more than 13,000 employees are deeply committed to serving the healthcare needs of everyone in our communities, and to providing each of our patients with exceptional, personal care.