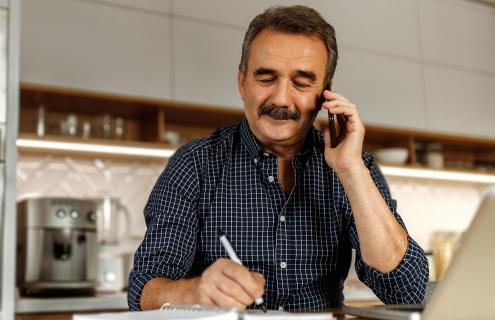 This November and December is the time to enroll or re-enroll in the Health Insurance Marketplace for 2023.
The window of time to sign up for health insurance each year is called "open enrollment." The government makes exceptions for sign-ups outside open enrollment if you experience certain "qualifying life events"—such as changing jobs or getting divorced. However, almost everyone needs to sign up for a health insurance plan during these months each year.
Dec. 15 of this year is the last day to enroll if you want your health insurance to start on Jan. 1, 2023. Open enrollment does continue until Sunday, Jan. 15, 2023, but if you sign up after Dec. 15, you will not be covered by the insurance until later.
To be eligible to enroll in health coverage through the Marketplace, you:
If you have Medicare coverage, you cannot use the Marketplace to buy a health or dental plan.
Learn more about Medicare and the Marketplace from healthcare.gov.
How do I sign up for health insurance through the Marketplace if I live in the Monadnock Region?
Online by yourself
Go to HealthCare.gov to apply and enroll in a health insurance plan. The website provides information on the following:
Which services the Health Insurance Marketplace plans cover.
Previews of plans and prices.
How to create an online Marketplace account.
Your "eligibility results" for affordable health coverage—to see if you qualify for savings, like tax credits to help pay—right away.
Via phone with help from Cheshire Medical Center
Specially trained staff at Cheshire can help you navigate the online Health Insurance Marketplace at HealthCare.gov.
Schedule an appointment for help by calling 603-354-5454 ext. 2792 or ext. 2137. Leave a message requesting a Marketplace appointment with your name and telephone number, and you will get a call back to schedule an appointment.
No walk-in Marketplace assistance is available. Book your appointment now because there are a limited number of spots, and they often fill up towards the end of open enrollment in December.