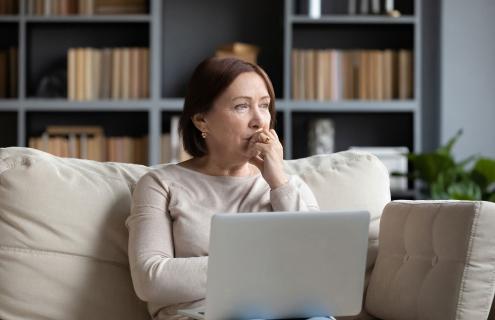 Clinician Laurie Butz-Meyerrose, MC, LCMHC, MLADC, is one of the caring staff members at The Doorway at Cheshire Medical Center ready to help get people started on the road to recovery. She has both clinical and personal experience with self-care in the face of others' substance use and addiction struggles.
Setting boundaries with love
"There has to be a boundary, and that is the hardest thing for a loved one of someone suffering from a substance use disorder to do," Laurie Butz-Meyerrose. says "I know. I have been there."
"There's a fine line between enabling and helping," she says. "It's a problem when help crosses into enabling. And it's not always a clear line. It's a very convoluted, gray area." She advises standing your ground.
"There has to be a time when the loved one says, 'I have done all that I am prepared to do. I will drive you to treatment; I will drive you to the ends of earth as long as the end game is that you get help,'" she says. "It is essential that the message is not judgmental. 'I love you. I will never completely leave you, but I can't stand here and watch this anymore.'"
Learning more
Butz-Meyerrose also advises learning more about the warning signs of addiction and how best to support someone on their journey of recovery.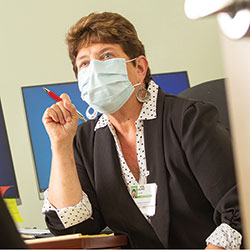 A good place to start is Al-Anon, a fellowship of friends and families of loved ones who are suffering from a substance use disorder (SUD). You'll find information and resources, as well as a listing of meetings.
Below are a few resources Butz-Meyerrose recommends:
Getting help
For guidance, support, or more information call 211 to talk with someone at The Doorway or visit us at 24 Railroad Street in Keene, Monday–Friday, 8:00 a.m. to 5:00 p.m.