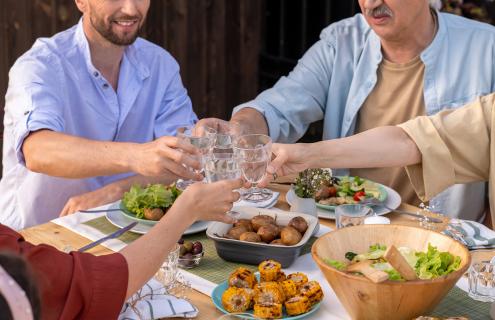 What is gluten, and why do so many people avoid eating it? Ruth Goldstein, MS, RD, took some time to share information and resources for those who might benefit from a "going gluten-free."
"I work with patients all the time who choose to eat a gluten free diet," Ruth says. "There are many reasons why this might be helpful. If they have celiac disease, of course it is essential. But patients with autoimmune conditions including Hashimotos thyroiditis, rheumatoid arthritis, and fibromyalgia often feel better when they cut gluten out of their diets. Fatigue, headaches, muscle pain, brain fog, skin issues, and GI symptoms often shift when a patient cuts gluten out of their diet."
What is gluten?
Gluten is a protein found in wheat, barley, and rye. Rye is typically only used in rye bread and rye crisp or WASA crackers. Barley is often found in canned and café made soups. It essential to check all soup ingredients. Barley malt also contains gluten and shows up in many packaged and processed foods. Beer is made from barley malt and so contains gluten.
Wheat is the most complicated and prevalent of the three grains. There are many names for wheat flours and grains: all purpose, whole wheat, white flour, self-rising flour, semolina, durum, graham, spelt, farro, einkhorn, emmer, bulgur, orzo, and cous cous are all types of wheat. It is used in many forms and once you start to read food labels, you will find it in unexpected places. For example, soy sauce contains wheat, along with some spice mixes and English mustards, most blue cheeses, and most "crunchy" or "seasoned" fries.
What grains are gluten free?
Fortunately, there are many gluten free grains to enjoy, including corn, rice, quinoa, millet, buckwheat, and sorghum. Oats are a bit tricky—they are grown and processed in ways that cross contaminate them with wheat. When buying oatmeal, look for oats labelled "gluten-free." Bob's Red Mill and Nature's Path are two brands that make gluten-free oats. Bob's Red Mill also sells a variety of gluten-free hot cereals, flours, and baking mixes.
Resources on eating gluten-free
Here are some of Ruth's tried-and-true resources on eating gluten-free.
Websites
Cookbooks
Whole Life Nutrition Cookbook by Alissa Segersten and Tom Malterre
This gluten-free cookbook has an extensive whole foods educational section up front. The recipes cover a variety of entrees using meat, fish, and plant-based proteins, vegetable sides, smoothies, and baked goods. There is a fabulous section dedicated to cooking gluten-free whole grains.
Build a Bowl Cookbook by Nicki Sizemore
This is one of my favorite cookbooks currently. It has great recipes that layer gluten-free whole grains, vegetables, proteins, and easy to makes sauces into nutritious, vibrant, delicious bowls.
The How Can it Be Gluten Free Cookbook by America's Test Kitchen
This cook book has a detailed description of the principles behind gluten free baking, as well as fabulous, fascinating reviews of commercial gluten-free flour blends. It also has a priceless trouble shooting guide for gluten-free baking.
Alternative Baker: Reinventing Desserts with Gluten-Free Gains and Flours by Allanna Taylor Tobin
This is a book for experienced bakers who are looking to turn out beautiful desserts with gluten-free flours. Some flours are easy to find and easy to use, such as almond flour, gluten-free oat flour, and corn meals. Others are harder to find and somewhat more challenging to use—buckwheat, sorghum, chestnut flours—but turn out delicious, deeply favored and rich desserts. This book on gluten free baking is unique and the recipes don't include any xantham or guar gum.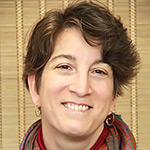 Ruth Goldstein MS, RD is an outpatient registered dietitian with Cheshire Medical Center. She is part of a team of three outpatient registered dietitians who hold nutrition counseling appointments in person and via zoom at 149 Emerald Street Unit J in downtown Keene. To book an appointment, call our Nutrition Services department at 603-354-5476.