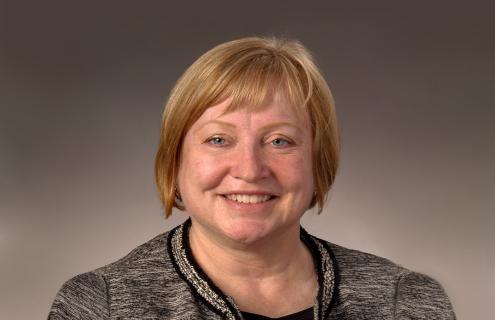 Cheshire Medical Center is proud to welcome Catherine Schuman, PhD, to our Family Medicine Residency program, where she will be the director of behavioral science. Schuman is a leader in integrated behavioral health services, providing patients with real-time access to behavioral health services from the comfort of their primary care provider's office. This integrated model proves beneficial in that it allows patients to be seen by a behavioral health specialist right away, sometimes the same day. 
Schuman's career in healthcare spans more than three decades, in both clinical and administrative positions in areas such as, but not limited to, behavioral health, sleep, and pain management. For the past seven years, she was the director of behavioral science education for the Gundersen Health System Family Medicine Residency in La Crosse, Wisconsin.

"We are excited to welcome Dr. Schuman to our residency team," said Program Director Karl Dietrich, MD, MPH. "Beyond her outstanding clinical skills, she brings a wealth of experience in family medicine residency education and program development. Her addition to our program will elevate the level of care we can provide and help us ensure we are training resident physicians with expertise in managing behavioral health issues in the primary care setting."

A licensed clinical psychologist, Schuman received her Doctor of Philosophy in clinical psychology from the California School of Professional Psychology in San Diego. She has held several academic appointments, including an adjunct faculty role with the Department of Family Medicine and Community Health at the University of Wisconsin School of Medicine and Public Health in Madison, Wisconsin, since 2016. She has also taught at Harvard Medical School and the University of Vermont College of Medicine in Burlington.

As part of Cheshire's Family Medicine Residency team, Schuman will have a significant role in the education and supervision of the residents, including teaching, evaluating, and providing formative feedback. In addition, she will provide direct clinical services for patients within the residency practice in our state-of-the-art facility currently under construction on Maple Avenue in Keene. 

With support from our Center for Population Health, Cheshire's new Family Medicine Residency practice will further our mission to improve the health of our region and provide care for marginalized individuals, with a special emphasis on the LGBTQIA community. We plan to welcome our first six residents in 2024, and anticipate a total of 18 residents by 2027.