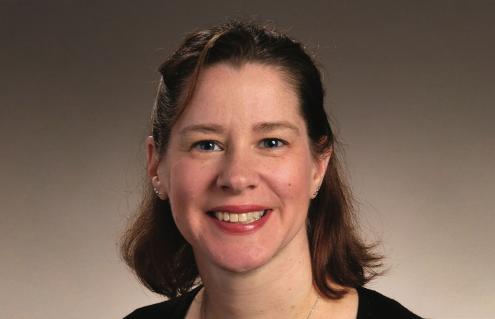 Cheshire Medical Center, a member of Dartmouth Health, is pleased to announce that KrisEmily McCrory, MD, MS Med Ed, FAAFP, has been hired as a faculty member and associate program director for the planned Cheshire Medical Center Family Medicine Residency program. The opportunity to add a Family Medicine Residency program at Cheshire comes at a time when community health needs make it critically important to train more family physicians.
"Having grown up in New England, I am excited to return to the area and help establish a family medicine residency in Keene. I hope to bring my enthusiasm and experience to this role, working with a great team to help educate new generations of family physicians," said Dr. McCrory. The Family Medicine Residency program clinic will be located at 62 Maple Avenue, the former Peerless Insurance property. The residency program will apply to the Accreditation Council for Graduate Medical Education (ACGME) later this year, with plans for program accreditation in the spring of 2023.
Faculty physicians, including Dr. McCrory and Program Director Dr. Karl Dietrich, and residents will provide full-spectrum care to their patients at Maple Avenue and in the hospital. Plans call for 18 residents, with the first class of six residents starting in July 2024. The residents will add a new dimension to care and with a diverse set of knowledge and experiences as they continue their training and prepare to become independent providers.
To become a family physician, students must first complete medical school, earning a degree as a Doctor of Medicine (MD) or a Doctor of Osteopathic Medicine (DO). After earning a degree, aspiring family physicians need to complete a three-year residency in family medicine, during which they continue their clinical education under a training license, diagnosing and treating patients under the guidance of established faculty doctors. Upon completing the three-year residency program, applicants are able to work as family physicians without supervision.
"We are excited to develop a residency program that trains outstanding full-spectrum family physicians with unique skills to address the health needs of the Monadnock Region and beyond," said Dr. Dietrich. "Our residents will learn from the expertise of excellent faculty both in family medicine and in multiple specialty services. Construction is progressing well and we are looking forward to moving into our beautiful new facility that will serve as the administrative home of the residency and our outpatient practice in 2023."
Prior to coming to Cheshire, Dr. McCrory spent the past year as a private practice physician at Delmar Family Medicine in Slingerlands, New York. Before that, she spent eight years as core faculty at the Ellis Family Medicine Residency in Schenectady, NY, where she spearheaded multiple women's health initiatives and provided full-spectrum clinical services. Her roles there included supervising and educating residents and medical students. The residents there selected her as Ellis Family Medicine Teacher of the Year in 2019. The New York State Academy of Family Physicians recognized her as their Family Medicine Educator of the Year in 2019. She also worked as a long-term care unit physician at Ellis Residential and Rehabilitation Center in Schenectady Center for Rehabilitation and Nursing since 2015.
Dr. McCrory holds a master of science in medical education degree from the Lake Erie College of Osteopathic Medicine in Erie, Pennsylvania, where her capstone curriculum project included developing a three-tier maternity curriculum for family medicine residency. She earned her doctor of medicine degree with a distinction in bioethics from Albany Medical College in Albany, New York, and completed her residency in family medicine at Albany Medical Center. She also earned a master of arts degree from Simmons University in Boston.