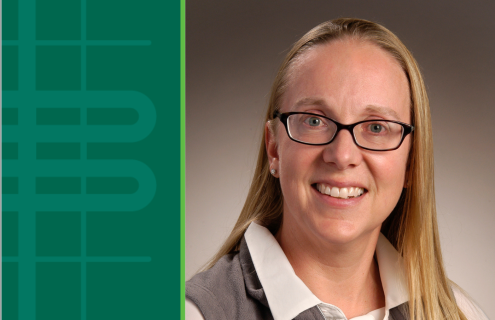 Anne Tyrol, MHA, MSN, RN, CENP, has been named Cheshire Medical Center's Chief Nursing Officer (CNO), effective beginning October 30, 2022.
"I am so pleased that Anne will serve as our organization's CNO," Cheshire's President and CEO Don Caruso, MD, MPH, said. "Over the last four months, she has served as the acting CNO at Cheshire, focusing on strengthening critical policies and practices in nursing, supporting nursing teams, and providing other strategic nursing leadership support."
As CNO, Tyrol will continue to optimize professional nursing practice and clinical service leadership for the Medical Center. This includes ongoing development of an environment that values and promotes excellence in nursing practice through the planning, development, coordination, implementation, administration, and monitoring of nursing policies and clinical standards.
"I am honored to serve as Cheshire's CNO," Tyrol says. "I am committed to providing optimal patient care based on current evidence and I look forward to collaboration with medical leadership, inpatient and outpatient services, and our partners in the Dartmouth Health System. By engaging in clinical services planning, encouraging professional growth and development of nursing staff, and cultivating a positive work environment we will continue to provide excellent care to Keene and the surrounding communities."
Before joining Cheshire, Tyrol served as associate chief nursing officer at Alice Peck Day Memorial Hospital (APD), a member of Dartmouth Health located in Lebanon, New Hampshire. Before APD, she was director of Emergency Services at Concord Hospital as well as two years as the nurse manager in the Emergency Department at Concord Hospital. Anne has over 10 years of experience in various nursing roles throughout New England and the Pacific Northwest.
Tyrol earned her Bachelor of Science at the University of New Hampshire in Durham, New Hampshire; and her Associate Degree in Nursing at Central Maine Medical Center School of Nursing in Lewiston, Maine She holds a dual Master's degree in healthcare administration and nursing from Saint Joseph's College of Maine as well as board certification in Executive Nurse Practice (CENP).