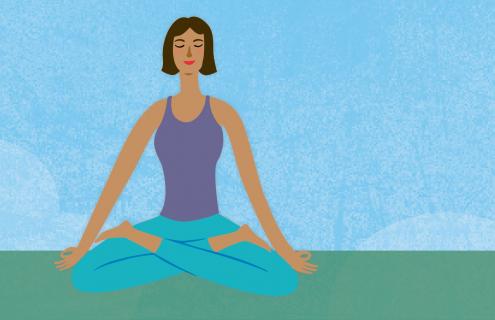 Caregiving can be all-consuming. But the best way to care for a loved one is to make sure that you aren't frazzled and running on empty.
Paying attention to our own health and wellbeing pays off for our whole family. Here are four basics that can help you maintain the wellness and resilience you need and deserve.
Ask for help. Step back and assess what can be done only by you and what can be done by someone else. Be prepared with specifics when others ask what they can do to help you. Keep lines of communication open and ongoing with your loved one, healthcare providers, aides, and especially your family members and friends. Don't downplay your needs or leave them out of the discussion.
Refuel. Self-care essentials such as eating well, staying hydrated, sleeping, and exercising can be supplemented with stress-reducing activities such as getting out in nature, getting a massage, or having a yoga, meditation, or other spiritual practice.
Take respite breaks. Resiliency—be it physical, mental, or emotional—requires taking time for yourself. When planning your schedule, make space to regularly connect with your personal interests and with friends.
Don't go it alone. This unique role is often difficult, bringing with it feelings of being overwhelmed, in despair, or racked with guilt. And it is not at all uncommon for caregivers to experience depression. Talk with someone about how you are feeling. Watch for signs of depression and don't hesitate to seek professional help. Explore online resources with advice and support for caregivers.