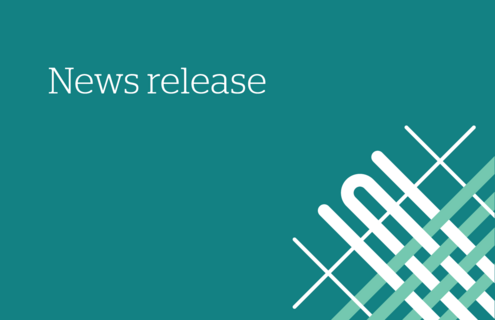 As part of Dartmouth Health's ongoing mission to deliver the best care possible to every patient, the health system recently implemented a new effort to improve the collection of patient demographic and health-related information. As of May 8, Dartmouth Health has modified how patients are asked about their preferences for discussing their care.
The 9-month project, "We Ask Because We Care," which is currently in its first phase, is intended to help providers and patients develop the optimal care plan to meet each individual patient's health needs. During the first project phase, patients will be asked at the time of their appointment check-in what their preferred language to discuss healthcare is. There is also a self-service option for updating this information in the myDH online patient portal. Patients are encouraged to visit myDH and update their information. Interpreter services will be arranged for patients who prefer to discuss their healthcare in a language other than English, at no cost to the patient or their family.
As the rollout of the project continues, additional questions and options about patient information will be added, including race, ethnicity, sexual orientation and gender identity. Patients are not required to volunteer this information, but doing so allows Dartmouth Health to better understand the needs of each patient and our communities in order to offer services and programs that are helpful to everyone.
"The more we understand our patients and their individual health needs, the better our ability to improve healthcare services and improve health equity," said Sally A. Kraft, MD, MPH, Population Health Officer for Dartmouth Health. "We will continue to expand our ability to capture information about health-related social needs such as access to healthy food, housing security and personal safety. These factors, known as the social drivers of health, greatly affect a person's overall health and well-being. By better understanding our patient population, we can work with our partners in the community to address these issues."
More information can be found on the Dartmouth Health "We Ask Because We Care" web page.
About Cheshire Medical Center
Cheshire Medical Center (Cheshire) is a Dartmouth Health member providing the communities in the Greater Monadnock Region a continuum of care spanning primary care and specialty medicine, to surgical services and acute inpatient care. For more than 130 years, Cheshire has been a key contributor to the health and vitality of the Monadnock Region. As a not-for-profit community medical center, Cheshire is deeply committed to delivering excellent care in a safe and welcoming environment. Cheshire is dedicated to being a great neighbor and serves as an integral community resource. Cheshire is the area's largest healthcare provider and leading employer. Along with the services delivered on their Keene campus and satellite locations, the Medical Center partners with local organizations to provide vital services and programs throughout the region. To learn more, call 603-354-5400 or visit the Cheshire Medical Center website.
About Dartmouth Health
Dartmouth Health, New Hampshire's only academic health system and the state's largest private employer, serves patients across northern New England. Dartmouth Health provides access to more than 2,000 providers in almost every area of medicine, delivering care at its flagship hospital, Dartmouth Hitchcock Medical Center (DHMC) in Lebanon, NH, as well as across its wide network of hospitals, clinics and care facilities. DHMC is consistently named the #1 hospital in New Hampshire by U.S. News & World Report, and recognized for high performance in numerous clinical specialties and procedures. Dartmouth Health includes Dartmouth Cancer Center, one of only 56 National Cancer Institute-designated Comprehensive Cancer Centers in the nation, and the only such center in northern New England; Dartmouth Health Children's, which includes Children's Hospital at Dartmouth Hitchcock Medical Center, the state's only children's hospital, and multiple clinic locations around the region; member hospitals in Lebanon, Keene and New London, NH, and Bennington and Windsor, VT; Visiting Nurse and Hospice for Vermont and New Hampshire; and more than 24 clinics that provide ambulatory services across New Hampshire and Vermont. Through its historical partnership with Dartmouth and the Geisel School of Medicine, Dartmouth Health trains nearly 400 medical residents and fellows annually, and performs cutting-edge research and clinical trials recognized across the globe with Geisel and the White River Junction VA Medical Center in White River Junction, VT. Dartmouth Health and its more than 13,000 employees are deeply committed to serving the healthcare needs of everyone in our communities, and to providing each of our patients with exceptional, personal care.