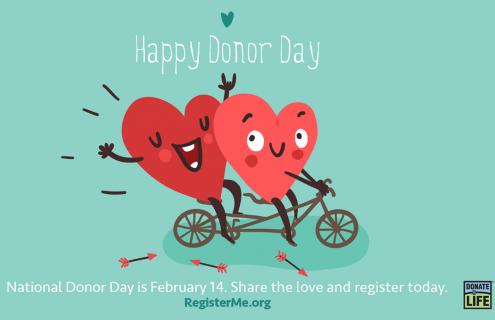 The heart you give could be the heart that lets someone else live.
You don't have to wait for your license renewal, just take one minute at donatelifenewengland.org.
Only half of the possible donors living in NH have registered, meaning everyone else is leaving the decision to their family to make immediately after they pass. This can be a bewildering task for a loved one at this crucial time, so it is better to be clear about your wishes in the national registry, include your instructions in your Advance Care Directive, and let your family members know ahead of time that you would be proud to donate to help someone else, should something happen to you.
At Cheshire Medical Center, our clinical staff works closely with the New England Donor Bank and Donate Life New England. We most often experience people giving tissue like tendons for those who have been injured and skin for burn victims because opportunities for an organ match and donation are somewhat rare.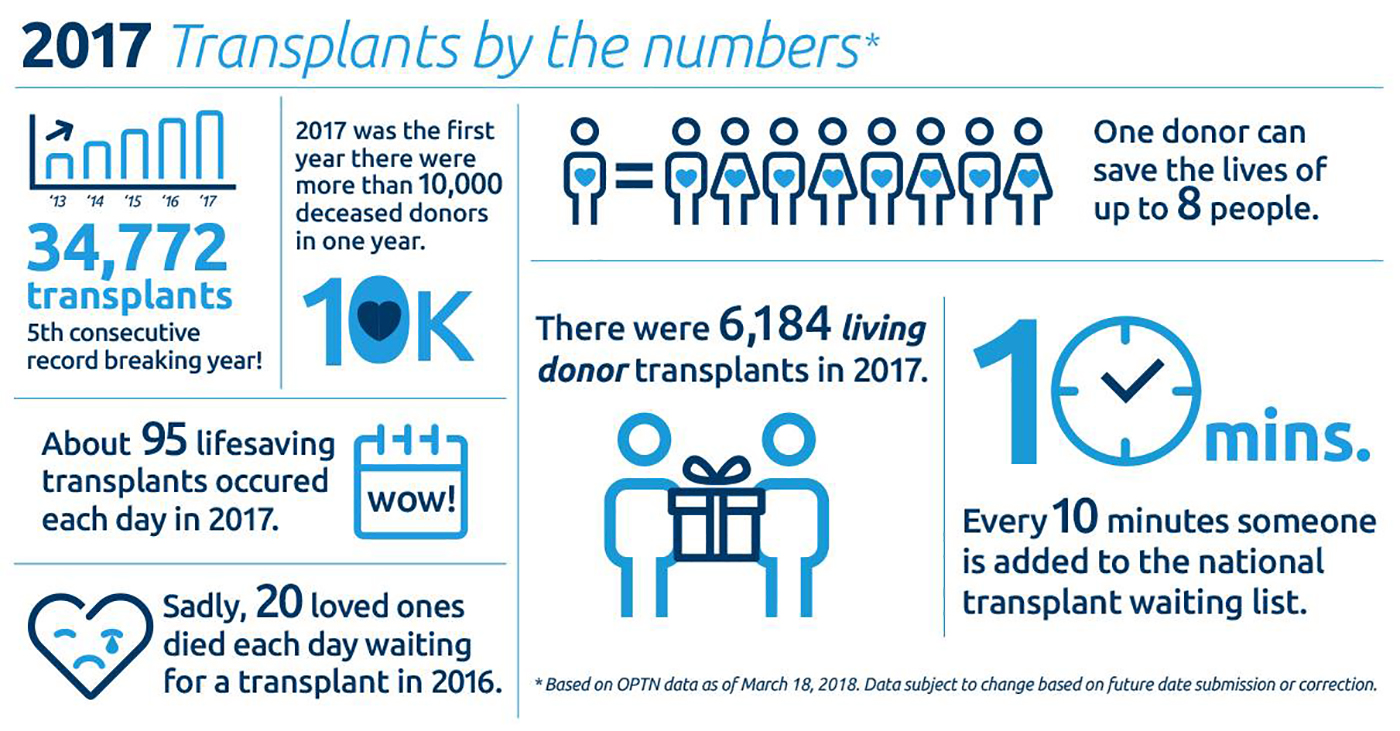 Myths of Organ and Tissue Donation
Myth: So few people pass in a way that makes them a potential donor that it is not worth taking the time to sign up.
Truth: While only 1-2% of us pass in a way that allows us to be a candidate for donation (such as sustaining traumatic brain injury in a car accident), planning in a way that preserves your wishes, minimizes your family's pain, and gives you the chance to help up to 75 people live better lives.
Myth: I'm older or not in the best health. I should not bother signing up because younger, healthier tissue is more useful.
Truth: There's no defined cutoff age for donating organs and very few medical conditions automatically disqualify you from donating organs. The decision to use an organ is based on strict medical criteria. It may turn out that certain organs are not suitable for transplantation, but other organs and tissues may be fine. Only medical professionals at the time of your death can determine whether your organs are suitable for transplantation.
Myth: I'm worried my family won't understand that I want to donate my organ and tissues.
Truth: Many families say that knowing their loved one helped save other lives helped them cope with their loss. Some are able to reach out to the recipients their loved one help save and even keep in touch, able to witness the magnitude of each gift's impact on other families.
Myth: If I am a on the donor list, my doctors may not work so hard to keep me alive.
Truth: Your care team's priority is and always will be keeping YOU alive for as long as possible and ultimately returning you to a good life, whenever that is possible.
What is a living donor?
Kidneys are the organ most in need of donation; fortunately, most adults can live with just one kidney, enabling many of us the option to donate the other to a friend, or loved one if we are a match. Those who are not a match can still help by donating a kidney to someone else who is part of a kidney chain, where a chain of willing donors are connected, so all of their loved ones receive kidneys by matching across the pool of donations, or as agood Samaritan donor who does not have a specific person in mind. There are instances when a person can donate a segment of their liver, the lobe of one lung, a portion of the pancreas or a portion of the intestine.
To become a living donor to someone you know: contact the transplant center where the patient is listed to learn how they can be evaluated as a potential living donor.
To find out more about Good Samaritan Donation: contact a transplant center near you to inquire about the living donor evaluation process. You can find a list of transplant centers in New England Donor Services region here.