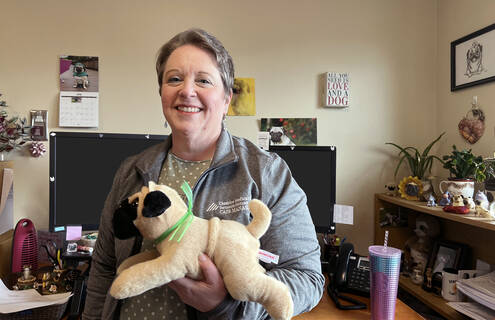 I will always have a pug in my household. They love everybody and everything.
Donna Beckwith, RN, volunteers at events for the Green Mountain Pug Rescue
Donna Beckwith, RN, has always been an animal lover. Her co-workers call her an animal whisperer. And pugs, with their trademark short-muzzled, wrinkled faces and curled tails, have been a lifelong favorite. But all four-legged friends have a special place in her heart.
And, if needed, a place in her home.
"I got my first dog when I was in grade school. My neighbor had a pug, and I just fell in love with her," says Beckwith, who has been at Cheshire for 19 years and now works as a utilization review case manager in Care Management. "He put in his will that when he passed, he wanted the dog to go to me. My mom wasn't interested in me having any animals, but she couldn't refuse because it was willed."
At Cheshire, her shared office is full of pug paraphernalia, including pug mugs, figurines, and a "Doug the Pug" calendar that draws a crowd when the month changes, says officemate Alex Davison, an administrative assistant in Care Management.
"Anyone who stops by our office loves to look at her collection and exchange stories about the dogs they've loved," Davison says. "Some of her stories are sad, but most will have you laughing so hard your stomach will hurt."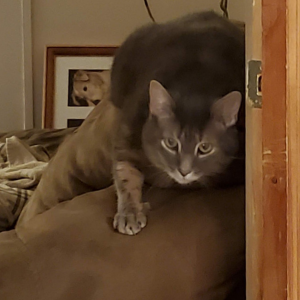 Beckwith volunteers at events for the Green Mountain Pug Rescue and has helped drive rescue transports through New Hampshire and Vermont. She even owns a pug Christmas sweater. "I will always have a pug in my household," she says. "They love everybody and everything."
But her love isn't contained to just pugs. She estimates she's owned between 15 and 20 pets throughout her life—"All rescues," she notes—and most of them are middle-aged or elderly and battling health issues when they come into her care.
"I've saved a couple of mice," she says. "Hamsters. I've had birds. I've had cats on inhalers. I've used all my nursing skills on animals. I really should be an honorary vet."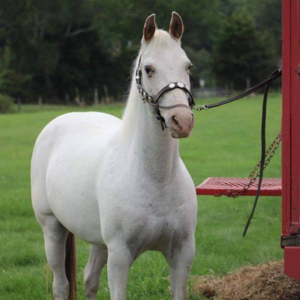 She even lovingly makes her own dog food and attributes her dogs' rejuvenated and sustained health to her recipe.
Currently, she has a cat named Kirby, who's old enough to vote, and a Pony of the Americas named Buttons, who she doesn't ride but is "more of a pasture pet." Then there are the dogs, of course.
Let's see. Maylie and Bea are 6-year-old Labrador mix sisters known as "Heinz 57s" because of their extensive blend of breeds. There's Baxter, a 15-year-old black pug who, at this point, is "more white than black."
And don't forget Susie, a pug/chihuahua mix she received from a former co-worker when a couple she knew separated and no longer wanted the animal. She showed Beckwith a photo of the dog and brought Susie to the office to meet her.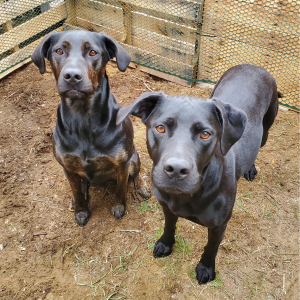 "She spent the day with me at work, and she's been with me ever since," Beckwith says. "It was a sign from the universe that I'm supposed to take this dog."
Three of Beckwith's dogs are from her neighbor, who was also a patient at Cheshire. When Beckwith moved to Hinsdale about 5 years ago, she quickly befriended an elderly couple with three little dogs and four cats.
"The wife was a dog lover like I am, so we immediately connected," she says.
When the neighbor had appointments at Cheshire, she always stopped to say hi. Shortly after that, the neighbor was diagnosed with lung cancer. Choosing to receive her care here at Cheshire, her visits increased and soon included inpatient stays.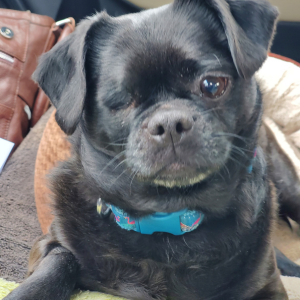 "I never saw myself with a chihuahua, but I've got one," Beckwith says of her "little princess" Chloe. "She didn't bond with many people, but she bonded with me, thankfully."
"The last time she came in, she was with us for a bit of time," Beckwith says quietly and with purpose. "I had gotten to know her dogs and her husband. She was clearly at the end of her life and wouldn't let go. So, I talked to her and said, 'I know you're not leaving because you don't want to leave your animals.' I said, 'I promise you; you can go, and your animals will be cared for.'
From then on, Beckwith would go to the neighbors' house every day after work to feed their cats and walk Oreo, a shih tzu, 15; Ladybug, a mixed breed, 10; and Chloe, a chihuahua, 12. When the lady's husband began dealing with his own health issues and—following a few stays as an inpatient at Cheshire—moved into an area nursing home, Beckwith took the trio home for good. Oreo has passed, but Ladybug and Chloe are part of the Beckwith pack.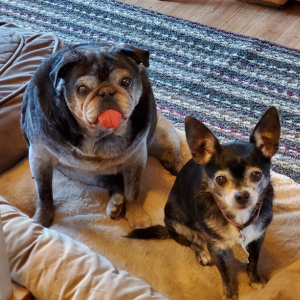 "She went that night."
When it comes to providing a caring, healing environment for animals and people, there's little difference, Beckwith says—"It's all therapeutic." And she would know, having worked in healthcare for most of her life, beginning as an aide, an LPN, and an RN at Thompson House Nursing Home in Brattleboro before coming to Cheshire two decades ago. Here, she began as a medical surgical nurse, then helped develop the patient care coordinator role before moving into Care Management close to 10 years ago. In her current role, Beckwith collects and assembles all aspects of a patient's care journey and sends it to insurance companies for payment.
What's easier, though, taking care of a person or a pug?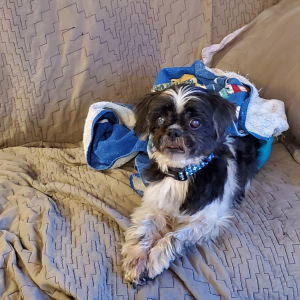 "It depends on the pug," she says with a wide smile. "I had a pug named Ginger. She ended up being a one-eyed, elderly paraplegic pug. She was not easy to take care of!"
Her pet passion blends with her job at Cheshire in other ways. For instance, Cheshire's discharge planners, who share her pug-adorned office, find a frequent concern of people needing hospital admission is leaving their animals unattended. Beckwith's team will call the Humane Society to make sure the pets are taken care of.
"Her motto, 'Do the next right thing,' has resulted in acquiring animals who need emergency placement or hospice care in their final days," Davison says. "Donna has been known to stop for injured animals on the highway, risking her own safety in some cases, all for the good of the creature."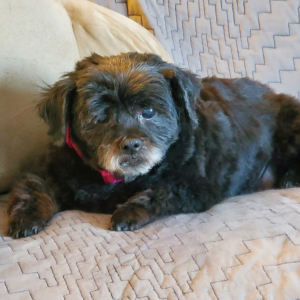 "She even stopped for fake ducks once," Davison says. "But you'll have to ask her about that in person sometime!"
When she's not at work or caring for her animals, Beckwith plays the flute for the Brattleboro American Legion Band. And when the weather's right, you can usually find her on her Harley Davidson Softail motorcycle.
"That's my life," says Beckwith. "I come to Cheshire. I take care of my animals. I ride my motorcycle."