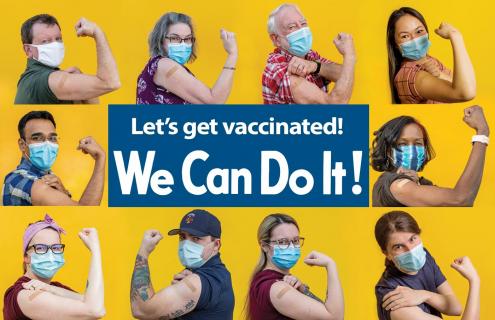 Mary Pierce, RN, infection preventionist at Cheshire Medical Center, shares her thoughts on the importance of the vaccine and what we can all do every day to stop the virus.
As we move through this much-anticipated vaccination process, the one thing I really want to impress upon everyone is patience. This is a massive undertaking in which the federal, state, and local governments are trying to inoculate an entire population.
We are working fast, furious, and non-stop to provide every person every resource we have to support this work in our community. We have been quite successful with the vaccine rollout thus far, and when it's your time, we will be there for you too.
Vaccines are just one of many tools we have to fight this pandemic. In the meantime, prevention is the most powerful tool we have to keep each other safe.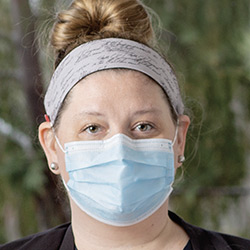 Yes, we are all sick and tired of this pandemic, but you're a hero and you have superpowers! The part YOU have control over is what you've been doing for more than a year. Beyond vaccination, the effective tools you have are masking, physical distancing, disinfection, hand hygiene, avoiding crowds, limiting unnecessary travel, staying home when you're sick, and getting tested if you become ill. These are the things you have absolute power over. These are the things that will keep us safe.
Until a greater percentage of the population is vaccinated, these recommendations remain the same. The evidence is clear and the guidance works. Even though the vaccine is here, it's not quite time to let up on any of these actions.
We are all tired of living this way. We miss our lives, our loved ones, our jobs. There IS light at the end of the tunnel, but if we give up too soon on prevention, we forfeit a swift return to normal.
To reach that normal, we have to drop the rate of community transmission. We have to reduce the burden on our health care system. We need to vaccinate the population to a point where we no longer have pockets of disease. This is no small feat. It's a careful balance between many things.
When it's time to get your vaccine, we encourage you to do so. When you're vaccinated, you're not just preventing yourself from getting sick, you're helping to protect others—you're helping your community and your loved ones survive a pandemic.
Reach out to family, friends, and neighbors who may need some assistance signing up on the Internet (on the state of New Hampshire's COVID-19 Vaccine website) or getting to the vaccine site at Cheshire Medical Center for their appointment. Share your belief in science and your trust in the medical community. Follow guidance from the state and CDC — these are scientists and epidemiologists, nurses and doctors, who use evidence to base their recommendations. You'll see their recommendations start to shift toward normal as we reach our goals of lower community transmission and as we approach vaccination rates that get us closer to herd immunity.
For a glimpse at the faces— and arms—of those who have chosen to get the vaccine, and why they made their decision, view our Spring/Summer 2021 issue of Health + Wellness Magazine. Monadnock Region residents, look for the issue in your mailbox with the Monadnock Shopper News on Wednesday, April 28, 2021.