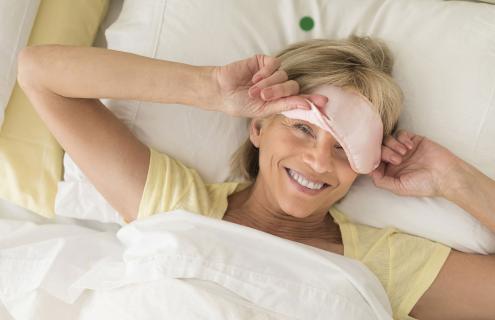 While it may be too late to wish you "happy new year," we could wish you a happy new day, or a happy new…whatever you use to mark your fresh start.
A "fresh start" refers to the tendency to take action towards achieving a goal after a special occasion or key date, according to a study published in The Journal of Organizational Behavior and Human Decision Processes.
The research shows our anticipation of a new beginning is a key motivator for the fresh start effect. As humans, we tend to see our past selves as separate from our current selves, so when we discard our past selves–our younger selves–we feel more free to work towards new goals or introduce better habits.
If you want to make a fresh start in some area of your life, you need not wait for big milestones to take advantage of this sudden dose of motivation. Studies show that even the first day of a month or week can inspire people to do better. Pick a fresh start that has meaning to you— a new sports season, new moon phase, even a new grocery run.
Known as temporal landmarks, these points in time encourage us to step back and evaluate our current situations. When we do this, we gain motivation to move forward and be better: we become more driven and more productive.
One popular example of a fresh start is Dry January, an initiative of the charity organization Alcohol Change United Kingdom, which encourages people to try giving up alcohol for one month at the start of the year. Although the charity that promotes this effort is UK-based, thousands around the world pledge to take part annually.
Researchers from the University of Sussex found that people who took part in Dry January (2018) reported higher energy levels and healthier body weight. They also felt less need to drink alcohol, even several months after participating. In addition:
93 percent of participants reported experiencing a sense of achievement at the end of the alcohol-free month
88 percent had saved the money that they would otherwise have spent on drinks
82 percent of participants reported an enhanced awareness of their relationship with alcohol
80 percent felt more in control of their drinking habits
76 percent understood when they felt more tempted to drink and why
71 percent of participants learned that they did not need alcohol to have fun
71 percent said that they enjoyed a better quality of sleep
70 percent reported better overall health
67 percent had higher energy levels
58 percent of participants lost weight
Shifting beyond the first of the year, the sober curious movement is a trending inclusive cultural movement promoting reduced alcohol consumption. Sober curious groups welcome those who are not yet ready, willing, or planning to abstain from alcohol.
The movement originally started as a challenge to those who felt they'd overindulged during New Year's celebrations, but Dry January has since been joined by Dry July and even Sober September. The movement continues to spread across the United States., with people supporting one another to see what life is like without alcohol and share in that experience.
You can use a fresh start to help say goodbye to any behaviors that don't enrich your life, or embark on new ones that will.
Cheshire Medical Center offers resources to help you change behaviors many struggle with, such as quitting tobacco, or getting help for many kinds of substance misuse.
Your Primary Care team can help you establish healthier sleep routines, address pain or health issues you have been neglecting, or give a referral for nutritional counseling with a Licensed Dietitian.