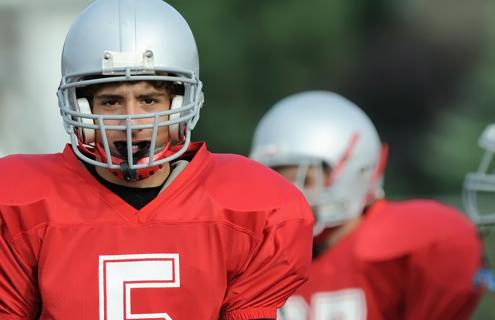 The Sports Medicine Department at Cheshire Medical Center treats our local student athletes with state-of-the-art rehabilitation equipment and supplies to prevent and treat injuries, including access to ImPACT computerized concussion testing.
ImPACT testing is utilized as part of Cheshire Medical Center's Sports Medicine Department's head injury care plan provided to local student athletes.
Each year, Sports Medicine's Certified Athletic Trainers (ATCs) go through the sports rosters at local schools to determine which student athletes need a baseline test.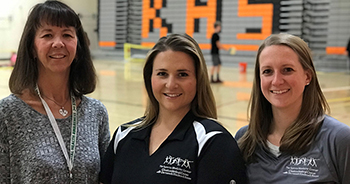 "When or if an athlete sustains a concussion, our ATCs put the athlete through the ImPACT computer test again and compare post concussive results to baseline results," says Kelsie Hennessey, MSEd, ATC, N.H.LAT, Sports Medicine Lead, "This gives us measurable data on brain function that is often not visible comparatively to a musculoskeletal injury. After test results have been evaluated by our licensed healthcare professionals, we use international guidelines to return our local athletes to play and school. With the ImPACT computerized testing and return-to-play guidelines, we feel we are putting our concussed athletes back to play and school in a safe manner."
I am very thankful for the ImPACT testing. My daughter's first concussion was a mild one. After the shock of the collision wore off she had no visible symptoms. It seemed minor, but the comparison to her baseline scores didn't allow her to return to the basketball court for two days. I learned once your brain has suffered trauma, it is more easily injured, so it's important to fully recover.

Her second concussion that same season was severe. Her lasting symptoms included dizziness and sensitivity to lights. She could only do a few minutes of homework and could not handle TV, mobile devices, or noise. After two days she went back to school, but still had to leave classes often to lay in the dark in the nurse's office. It took 14 days before her ImPACT scores matched her baseline.

My advice to parents of active children: have their baseline done and help them keep their recovery in perspective—a few days or even a few weeks of not being able to play while their brain recovers is far better than the potential long-term damage.

Parent of Former Keene High School Student
Find out more about concussions and what you can do to protect our children and teens from brain injury, go to cdc.gov/HEADSUP.