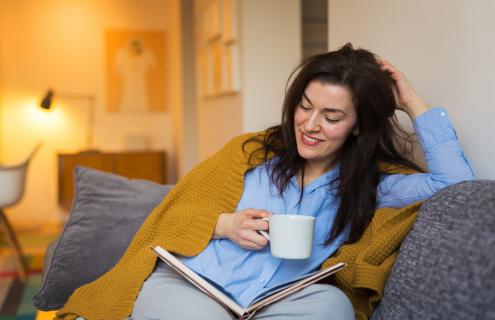 With active community transmission in the Monadnock Region, anyone may become exposed to someone with COVID-19 before most people receive vaccines. Some may even need to quarantine several times before the summer, depending on the exposure risk they face through their employment, or living and family arrangements.
Quarantine or self-isolation?
It is important to know what constitutes exposure when to quarantine vs. self-isolate, and when to get tested, so you can prepare­–and protect the people around you.
Are you prepared?
If a close contact called you today to say you need to quarantine for 10 days, could you?
If you develop flu-like symptoms tomorrow, do you have what you need to take care of yourself and keep your family safe while you self-isolate?
Planning today will significantly reduce the stress on you and your household when the time comes. If you wake up feeling achy and exhausted, you want everything ready so  your first action can be notifying close contacts from the last 72 hours–while you stay safely in bed.
Make a plan
Have supplies on hand
Stock up with 2-4 weeks of supplies. If you need to quarantine for 10 days but develop COVID-19 on day 8 or 9, you will need to self-isolate for another 10 days, orlonger if you experience symptoms that linger.
Know who you can call to deliver additional supplies to your house as needed. You can place orders online for them to pick up at restaurants, Hannaford-to-Go, Monadnock Food Co-op, and Gomarlo's, or Instacart works with most other grocery stores and pharmacies in Keene.
You will need:
Food that will store well and be nutritious, such as rice, pasta, canned or dried beans, dried fruit, soups, frozen vegetables, and any necessary pet food. Tea and soups are soothing for sick patients. Fresh fruits and vegetables are best to support your health, if possible.
Medicine you take regularly (talk to your doctor), as well as over-the-counter medication to care for yourself if you are sick, like acetaminophen (Tylenol). Have an electrolyte drink to help you stay hydrated when sick, along with vitamin c and zinc, cough drops, and any supplements you take regularly.
Cleaning products such as gloves, soap, hand sanitizer, surface-cleaning products, mops, and sponges will help prevent the spread of COVID-19 in your household. Don't forget disposable masks for anyone caring for sick patients.
Personal Care items like tissues, toothpaste, shampoo, moisturizer, and sanitary items. Heating pads and extra pillows are soothing for patients with body aches; extra blankets and large containers of water should be ready for those with a fever.
Extra sheets, towels, and pajamas because all the surfaces you come in contact with will likely be contagious and will need to be washed regularly and stored safely. You will want plenty of comfortable clothing on hand if you get sick.
A thermometer and oximeter so you can check your temperature twice a day, with a pen and paper to track your symptoms and vital signs.
Entertainment like a designated electronic device and charger, books, games, colored pencils and paper.
Sort out logistics
Designate a "sick room" and "sick bathroom" if you can. Make sure there is nothing stored in that room other household members will need. If you cannot, then plan to reduce the air and surfaces shared in the space and clean regularly.
Avoid sharing items such as dishes, drinking cups, utensils, towels, or bedding with other people or pets in your home. After you use these items, they need to be washed thoroughly with soap and water or laundered and dried.
Childcare or eldercare arrangements can be challenging if the sick patient is the sole caretaker. Can they stay with someone outside your home who is not at significant risk from COVID-19? The Centers for Disease Control (CDC) recommends wearing masks, thorough hygiene, and increased ventilation in the space.
Food and drink delivery to the sick patient is essential, especially as they will need plenty of fluids. Be careful to sanitize everything that leaves your "sick room." An electric kettle with tea bags and soup packets allow a sick person to serve themselves when needed.
Daily routines that involve personal hygiene, self-care practices, exercise, connection, and support with loved ones via phone or internet. Have a yoga mat, weights or exercise bands to keep your body moving if you feel well enough. Do regular deep breathing exercises, stretching, and lie on your stomach frequently to help your lungs oxygenate if you do feel ill.
Comfort is also important to plan for so you can maintain good mental health in a challenging situation. One patient shared she found significant comfort when her kids delivered their pet bunny to her sick room–keeping her company when they could not.
Support - do not feel ashamed to tell others if you have COVID-19 – instead, reach out to loved ones for the healing support we all need to get through this time.
Call for medical care if you need it – the providers at our Walk-In Care Clinic offer Virtual Visits for same-day care and can arrange for testing and respiratory evaluation. Call 603-354-5484.
Know when to call 911, and ensure everyone in your household does too. Call if someone develops these Emergency Warning Signs of COVID-19:
Trouble breathing
Inability to wake or stay awake
Persistent pain or pressure in the chest
Bluish lips or face
New confusion
The Virginia Department of Health has a thorough, accessible page Centers for Disease Control (CDC) website offers many more resources.