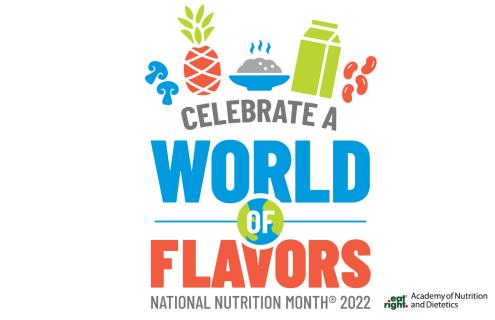 Each March, we celebrate National Nutrition Month, and in 2022 the focus is on flavors from around the world. Ruth Goldstein, MS, RD, outpatient registered dietitian at Cheshire Medical Center, chose to highlight the rich and distinct flavor profiles of three regions—the Caribbean, India, and East Asia—discussing the spices that help define their flavors and recommending some of her favorite chicken-based recipes.
"These regions include a huge diversity of specialized ingredients, flavors, and cooking techniques," says Ruth. "I can't, of course, do any of them justice in this limited space. Instead, I am trying to highlight some basic flavor profiles that are simple and accessible. My goal is to encourage exploration."
Caribbean: Allspice, scotch bonnet peppers, cinnamon, nutmeg
Jerk seasoning has been a feature of fancy and casual restaurant menus for years now. The word "Jerk" refers to a style of cooking native to Jamaica. It can include a wet marinade, dry rub, and smoking techniques. "Jerk spice" refers to a fiery spice rub that includes allspice, scotch bonnet peppers, and then other spices like cloves, cinnamon, nutmeg, thyme, and garlic.
These two recipes feature different ways to use jerk seasoning. The first recipe is quick and easy, relying on a pre-made jerk seasoning blend from a store: Jerk Chicken & Pineapple Slaw Recipe from EatingWell.
The second recipes builds flavor with individual ingredients like lime, ginger, garlic, cinnamon, nutmeg: Easy Jamaican Jerk Chicken Legs with Cabbage Slaw Recipe from EatingWell.
India: Cardamom, cumin, turmeric, cloves
Garam Masala is a blend of ground spices used in both northern and southern Indian cuisine in paste or powder form. Garam masala blends vary greatly by chef and region, but they almost always include cardamom, cumin, cloves, and black pepper. Variations may include turmeric, chilis, saffron, and more.
The first recipe is quick and easy, featuring fresh cilantro or mint and pre-made, store-bought garam masala: Indian-Spiced Chicken Pitas Recipe from EatingWell.
The second recipe builds a flavorful chicken marinade out of creamy yogurt, tangy tomato, and a variety of fresh and dried spices: Indian-Spiced Chicken Recipe by Dave Lieberman at Food Network.
East Asian: Sesame, garlic, soy sauce, ginger
East Asia refers to a huge and very diverse region that includes China, Japan, and North and South Korea. For a simple way to evoke one East Asian taste experience, try building in ginger, garlic, soy sauce, and sesame oil.
These two recipes from Eating Well feature this ingredient combination in one hot and one cold preparation:
More recipes to explore
If you love these flavor profiles and want to explore further, here are some recipe compilations from the Food Network.
Caribbean
20 Delicious Caribbean Recipe Ideas.
India
Indian Pantry 101: Aarti's Spice Essentials.
China
Bon voyage!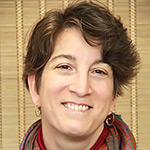 By Ruth Goldstein MS, RD Outpatient Registered Dietitian, Cheshire Medical Center, at 149 Emerald Street in downtown Keene. To book an appointment with one of Cheshire's outpatient RDs, call 603-354-5476 or visit our Nutrition Services page.