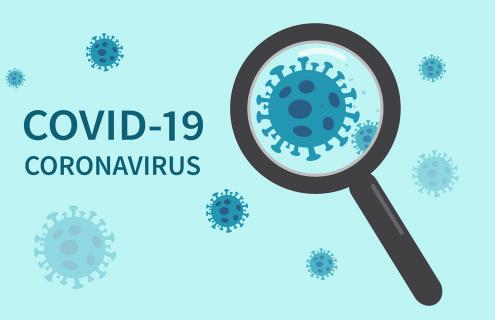 With active community transmission in the Monadnock Region, it is likely anyone not staying home may become exposed to someone with COVID-19 at some point before most people are vaccinated. It is important to know what constitutes exposure, when to quarantine vs self-isolate, and when to get tested, so you can prepare­–and protect the people around you.
For information and resources, please visit our COVID-19 Information section.
To schedule a test, please read COVID-19 Testing FAQ.
Be prepared
If a close contact called you today to say you need to quarantine, could you? For example, do you have enough food, pet food, and cleaning supplies on hand to last at least 10 days without leaving home? Do you have what you need to work from home if you are able?
If you develop flu-like symptoms tomorrow, do you have what you need to take care of yourself while you self-isolate? Will your household members be able to ensure they do not become infected while they quarantine? Planning now will reduce stress if someone does get sick.
Vaccinations and CDC guideline changes
With the impending COVID-19 vaccine there comes hope and many questions. Michael Calderwood, MD, associate chief quality officer at Dartmouth-Hitchcock shares information on vaccine plans and clarification of the new Center for Disease Control's quarantine guidelines in this video update (12/8).
"Dartmouth-Hitchcock Health (D-HH) has a very large team working toward implementing the state's vaccination plan," said Calderwood. "Primary care doctors will not have information on when the vaccine is available for quite a period of time, and we ask that you not call your primary care physician asking when the vaccine will be available. The D-HH vaccine taskforce is working on communication and ongoing updates for patients and others in the community to let everyone know when the vaccine will be available."