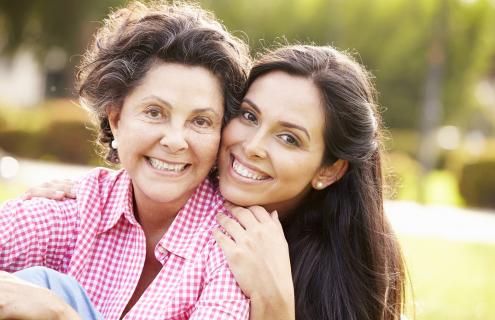 Throughout 2020 and 2021, it seemed there was nothing the COVID-19 pandemic did not disrupt, and the Community Health Education classes were no exception. Until then, Cheshire Medical Center's in-person classes held by trusted professionals had been well-attended because they addressed the specific health and wellness needs of our local community.
"These classes, offered as a community benefit from Cheshire Medical Center, have been a direct resource to our community members for 15 years. However, when COVID hit in 2020, we had to make the hard decision to cancel classes," says Maria Lussier, the community health education coordinator at the Center for Population Health, Cheshire Medical Center. "In 2021, we moved the program online—expanding access to people beyond Keene, which was a longstanding goal. Someone all the way from California attended a virtual class, which was pretty spectacular!"
"We want to keep expanding access this Fall while also considering that many local people may be "ZOOMed-out,'" says Maria. "A hybrid schedule with both in-person and online options felt like the best fit moving forward."
Returning classes this Fall include some of the program's most popular offerings from the past, such as Chair Yoga, Introduction to Mindfulness, and a Welcome to Medicare presentation.
New class offerings meet the needs of other populations in our community. One new course provides an opportunity for young professionals to learn about their personal character strengths, then discuss them with a wellness practitioner certified in positive psychology to use these strengths to their advantage.
"We've been given an opportunity to improve upon an old system. We hope to reach new demographics and continually grow this community resource. I am very excited for the future of this program and the new offerings we are bringing to the community," says Maria.
Sign up for Cheshire Medical Center's monthly email newsletter to learn about upcoming classes and receive health and wellness tips and tools right in your inbox.
Featured classes to look for this Fall
Ten warning signs
Melissa Grenier, LCSW, Regional Manager, State of NH Alzheimer's Association MA/NH Chapter
Online, September 8, 5:00 pm
This virtual class is for you or someone you may know experiencing changes in memory. After taking this class, participants will know the warning signs to help determine if they should speak to a doctor about memory and cognition.
Chair yoga
Betty Christiansen, Certified Yoga Instructor
In-person at the Frost-Free Library in Marlborough, NH, September 14, 4:00 pm
Chair Yoga is a gentle form of yoga practiced sitting in a chair or standing, using a chair for support and is perfect for anyone new to yoga or for anyone who is uncomfortable getting onto the floor.
At-home bodyweight workout for women
Jessica Pipp, NASM certified personal trainer, Motivate Gym
Online, October 8, 9:00 am
This virtual class is for people who are unsure how to begin a workout routine. The class will be a 45-minute workout including a small warmup, repeated exercises, and a cool down with nothing needed except your body and a small space to move in! After taking this class, you will have completed a strength-based workout and learned new ways to get your body moving from your own home. Register for at-home bodyweight workout. 
Where do I find Community Health Education classes?
Sign up for Cheshire Medical Center's monthly email newsletter to learn about upcoming classes and receive tips and tools articles right in your inbox.
Visit the Cheshire Medical Center Community Health Education page to register and view open classes this Fall.
Reach out to Maria Lussier, community health education coordinator, at morsatti@cheshire-med.com with any questions on community health education classes.